Almost all the new I post is of the 'bad" variety, but at the end of today's list I have two examples of the sorts of news we could be having if railroads weren't so slap happy about the scallop shell style Darth Vader signals.
First up it appears that NS has been going after the old Lehigh Line, which is fortunately leased to the Reading and Northern above CP-M&H Junction where NS re-signaling crews can't get to it. I saw a photo of a train passing under a new southbound cantilever mast at CP-LEHIGHTON, which replaced older Conrail style small target searchlights.
CP-LEHIGHTON was notable for not only a surviving CNJ searchlight on the northbound main track, but also a ghost signal protecting the long removed LVRR main line that ran along the west side of the Lehigh River. Additional photos can be found
here
.
NS is also re-signaling CP-253 on the Chicago Line at Port Clinton, OH. The westbound masts were already given the Darth treatment years ago, but the new job will significantly reduce the length of the interlocking limits by 1000 feet or so. What I don't get is why the slow speed siding signal is getting upgraded to something with a "straight" route head. Planned triple-track project?
After dropping new signals all up and down the former Southern main line almost a year ago, NS is taking its time to actually cut them in.
The
32nd St (?) junction complex in Birmingham
is probably getting ready to go into its second year as well.
So would
could
we be seeing instead of this? Well not so long ago in Canada new searchlights were still being installed and on right handed masts as well.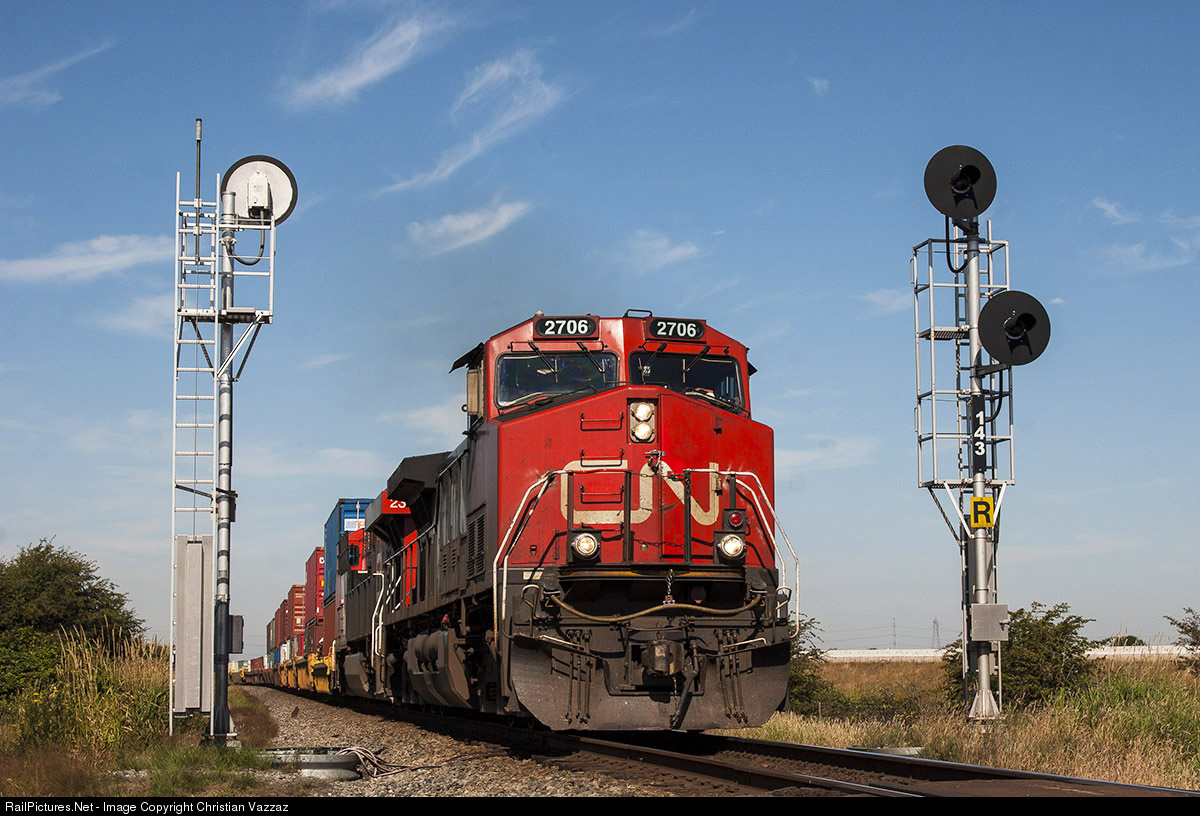 Considering LED searchlights are quite popular in the UK, that is one European technology I wouldn't mind importing.
Closer to home the aforementioned Reading and Norther is also installing brand new searchlights and although they are not being used in wider CTC projects, as you can see here the new masts are equipped for that eventuality.