I found a couple more examples of NS's more liberal policy of reusing older signaling hardware instead of just replacing it at the drop of a hat. First up is CP-466 on the Chicago Line where a classic New York Central signal gantry has been updated with a few NS style Darth Vaders, replacing one full head and a marker head, but leaving 4 "G" heads still intact.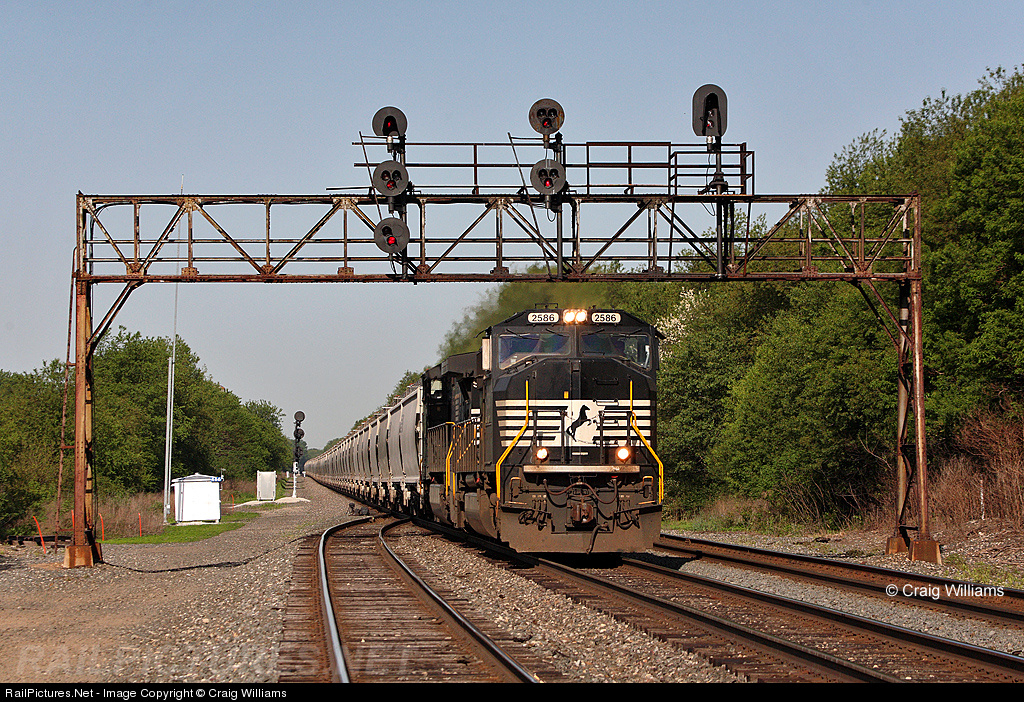 The second is at CP-EAST PITT where NS has recently installed new electric switch machines to replace the
ratty old ones
and re-painted the bottom half of the PRR PL signal masts to give them a nice shine.