I was hoping to get some more Port Road Trips out this week, but I've been swamped so I had to settle for some news updates, specifically NS updates.
First up is the news regarding the twin Chicago Line interlockings of CP-506 and CP-507 in General Hammond-Whiting, IN. The last of the PRR Position Lights on the western end of the 4-track Broadway are now definitely facing the ax, but you still have a little time at CP-506. You see the new signals have only been partly cut in as the interlocking work is still ongoing and NS just needed to extend the interlocking limits a few feet. This means that the
old eastbound PRR gantry
has been retired and replaced by new NS signals on a new gantry, a
new PRR PL mast signal
(!) has temporarily popped up on one yard track and the original PRR PL dwarf has been left in place on the other. It really makes one wonder why they just don't keep the old signals...or at least the temporary replacement signals.
At CP-507 new cantilevers are up indicating the 1990's vintage westbound PRR PL cantilever will soon be replaced. The additional length being added to the interlocking could mean some additional switch work. Chicagoland signal fans you still have time to get your pictures so please do not hesitate.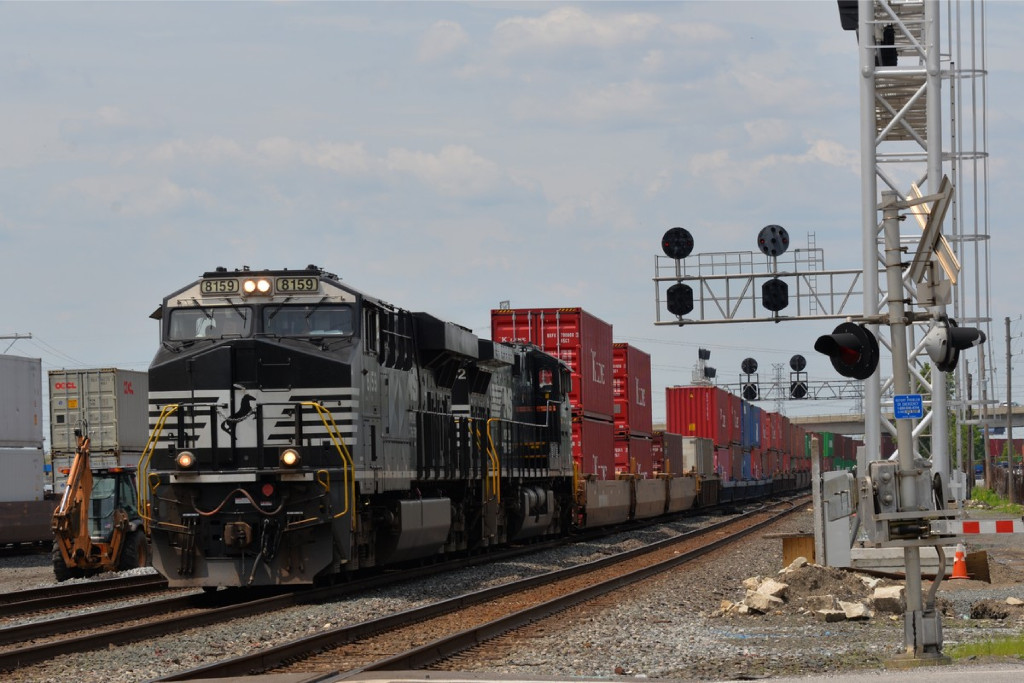 Meanwhile, further east, I just got word that NS just cut in the Rule 562 operation
between
STELL
and
SHOCKS
on the Enola Branch. See the first few segments of Port Road trips for the history of this previously Rule 251 ABS line. What happened to
WAGO
is not yet know, but we can assume it was re-signaled like STELL. Here is a photo from a visit to STELL in March showing the new cantilever gantry with NS signals with 'C' boards for the Rule 562 operation.