I had a couple of NS signal alerts I wanted to share. The first is that apparently the cut over on the Ohio portions of the Nickle Plate Line is fast approaching so go get your photos while you can.
I also heard that new signals are now up at
CP-CANAL
and
CP-JU
on the Reading Line, east of Allentown Yard. On my previous trip back in May, both of those interlocking were as up yet untouched.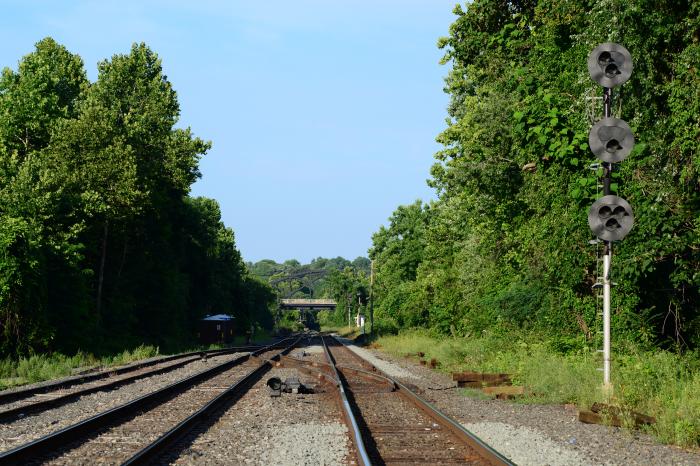 Finally over on the PRR Main Line I was documenting the old signals at CP-BANKS and I noticed some interesting with the new signals and how it might fit in with the Rule 562 operation. Currently, all eastbound signals at CP-BANKS can display Approach Medium because it is back to back with CP-ROCKVILLE on track 2. (The signals on Track 1 and the siding can display Approach Medium as per the Conrail practice of allowing trains to diverge over those indications if the previous signal gave proper warning of the first diverge. Basically a poor man's Medium Approach Medium.)
The new eastbound NS signals set out for CP-BANKS are not set up for Medium Approach Medium on tracks 2 or the siding, nor is Approach Medium available for track 1. I suspect that NS is using the new cab signal only operation to restore the additional block and improve capacity at modest cost. In fact I have seen a number of new relay huts away from current signal locations or grade crossings so NS could be trying to actually get something out of the new signaling system apart from lower costs.