I am sad to report that one of the least visible (and least structurally sound) towers on the NEC was just swept into the landfill of history.
LAMOKIN
was located
at the junction of the old PRR
Chester Creek Branch
between the presend day BALDWIN and HOOK interlockings. LAMOKIN was closed in 1972 when the lightly used Chester Creek Branch was done in by Hurricane Agnes. Since then it has sat, decaying, along side the NEC,hidden from the north by the equally historic Lloyd St Bridge.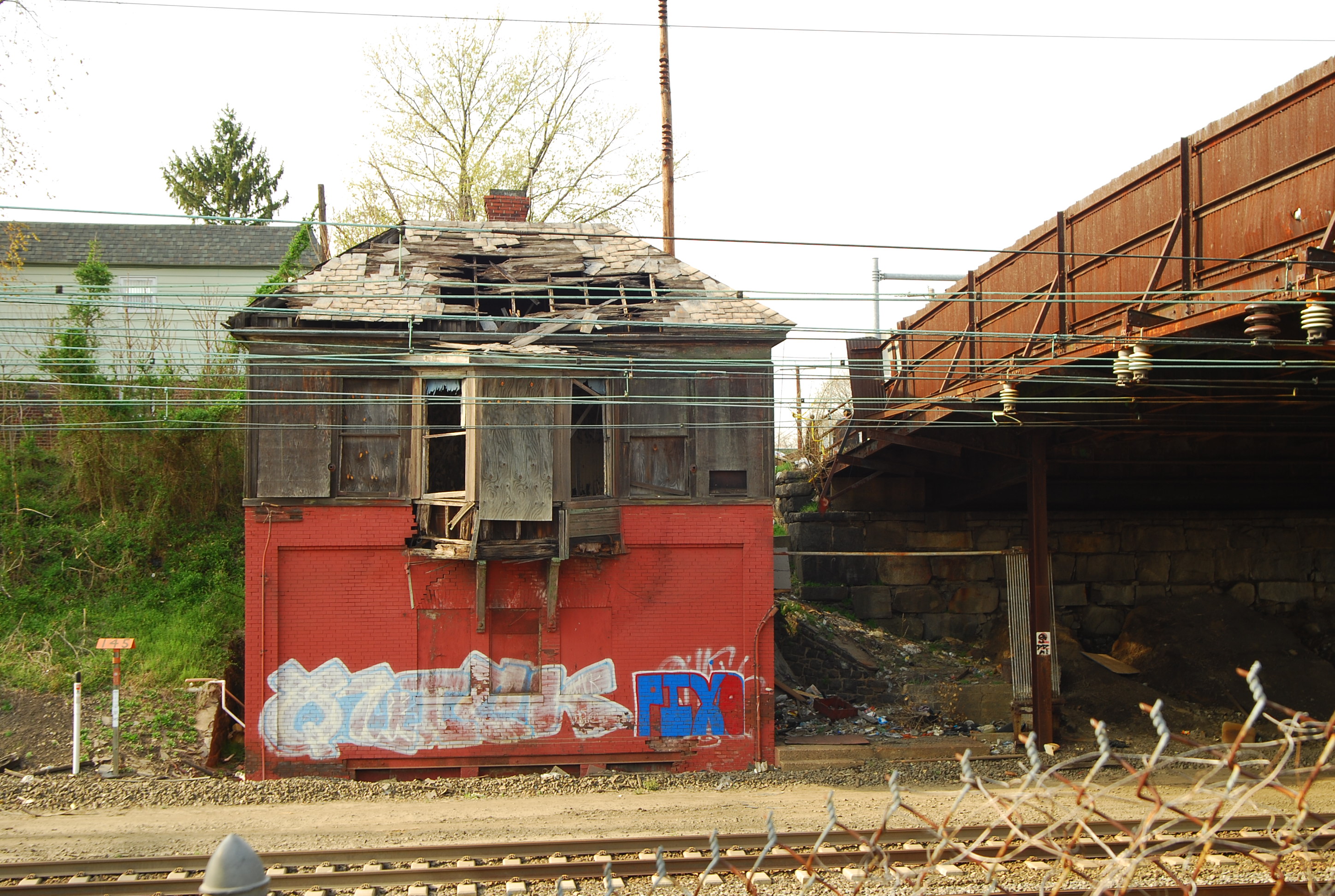 The tower, built as near as I can tell around 1900, is similar to PAOLI, BRYN MAWR and CLY with a brick base and a wooden operating floor. The slate roof had completely deteriorated and it was only a matter of time until the tower burned down or collapsed. When it was open the tower controlled a trailing point ladder that allowed access to the Chester Creek branch to and from the north. The machine was an electro-pneumatic type and you can see the remains of the air plant in the above photo.
As I rarely had a reason to be in the area I never got a good set of photos of the tower and although I passed by on Amtrak many times a year, it was always out of sight and out of mind. Just poignant reminder to always get photos of interesting things while you can.
LAMOKIN in 2002, still showing its PC Green and a bit more roof.
Ultimately it appears that the demise of the tower was prompted by the demolition of the adjacent Lloyd St bridge as it was simply prudent to demolish both at the same time. All that remains is a patch of crushed grey stone. Oddly enough, the tower has its own
Wikipedia page
. Looks like I'll have to update it :-\