If obtained some
more information
on CSX's resignaling plans on the former Conrail Chicago Line in upstate New York. In the east CSX is planning to cut over new signals from CP-RJ (Rotterdam Jct) to CP-175 (Amsterdam) on July 1st. Not only will this wipe out the famous junction at
Hoffman's (CP-169)
, but one of the few remaining
NYC style cantilever masts
. Moreover I confirmed that CSX is changing over the signal rule set from NORAC to Seaboard. This change was already put into effect on the Selkirk Branch back in 2007 and will slowly be making its way out along the entire route.
In addition to that there is a larger project under way out between Syracuse and Rochester, but unlike other parts of the Chicago Line, was last updated under the Penn Central instead of Conrail and now CSX has almost the entire Rochester Sub targeted for replacement as well as a ruleset change. As you can see in this image from CP-335 in Lyons, NY some of the interlockings still have local pole-lines between the appliances and the relay hut.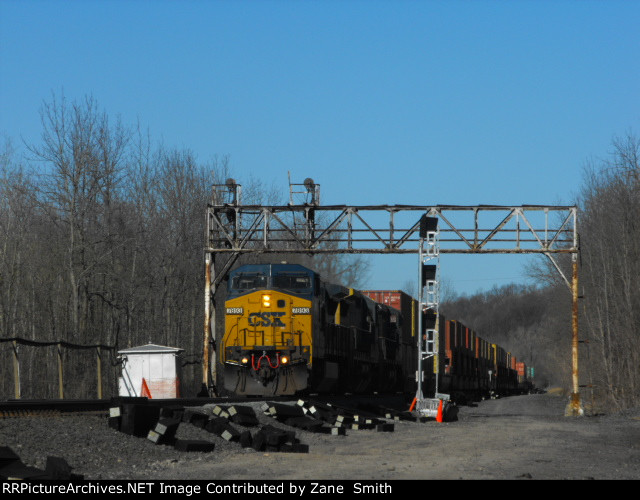 And here is a video taken at CP-334 you can see former NYC bracket masts and the new signals set to replace them.
The real shame is that with baggage cars riding the back of the Lake Shore and rear cars frequently being closed on Empire trains there isn't a very reliable method to survey the line without multiple attempts and/or staying overnight in the Buffalo area.